assembled front panel (with optional master volume upgrade)


assembled rear panel


assembled chassis


assembled PCB top side (with upgraded output caps)

assembled PCB bottom side

assembled chassis rear view

assembled chassis front view

PCB installed in chassis and wiring all done

finished preamp interior front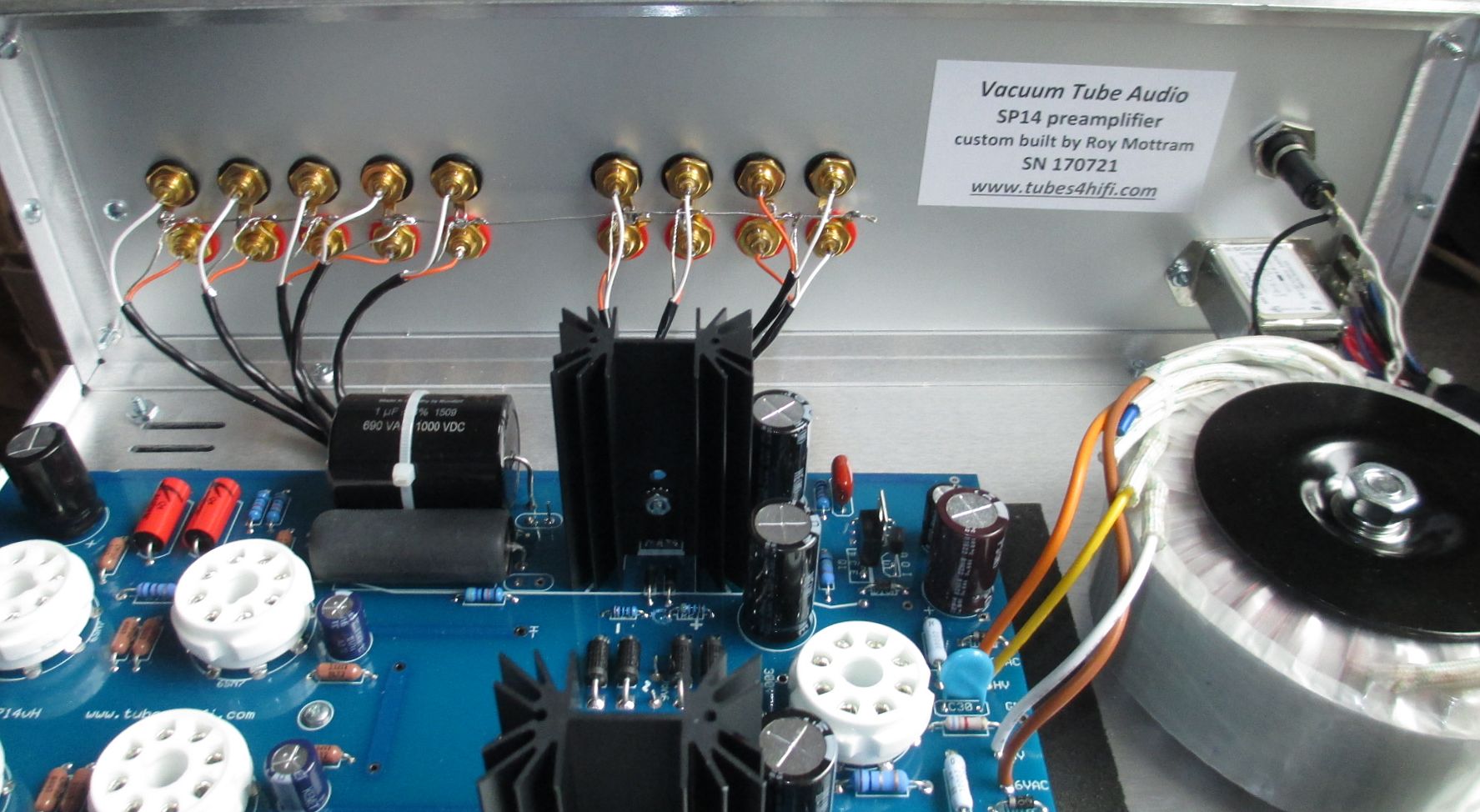 finished preamp interior rear

finished preamp interior bottom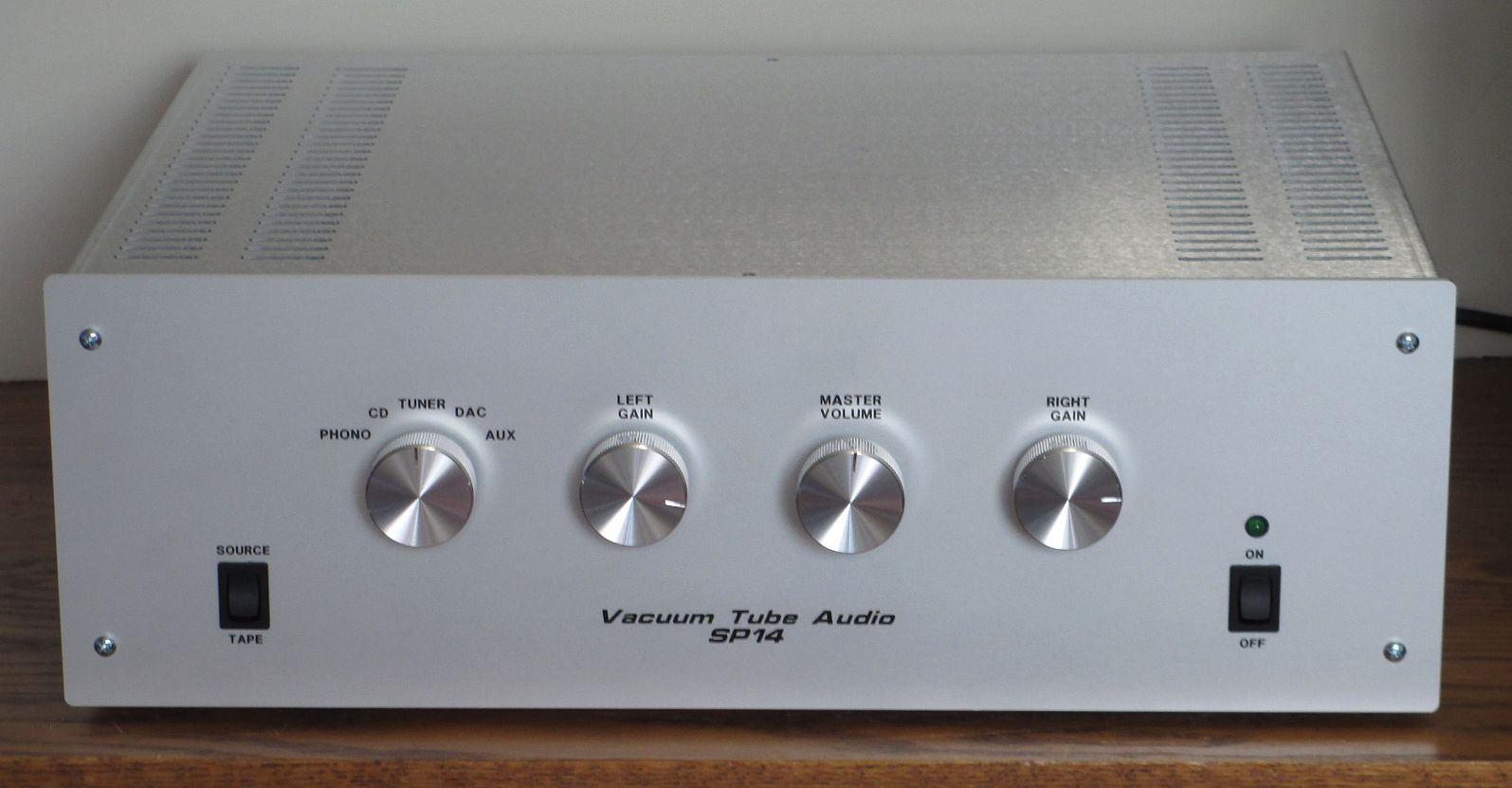 finished preamp front view
---
here are some photos to help you identify the parts to build the SP14
here's a link to the Don Sachs page who builds custom SP14s for premium customers check out HIS reviews!
Here's what Don has to say about the preamp . . . This is the finest preamp that I have ever heard!
---
inquire about any other options or modifications you might want via email . . . .
send email to ROY at: info@tubes4hifi.com